The long awaited Permanent Vacation 3 is coming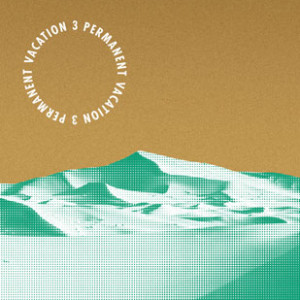 The highly lauded house label, Permanent Vacation is set to release a double CD compilation simply titled 'Permanent Vacation 3′.
The 3rd edition of this compilation series comes 7 years after the last, but by no means is an indication of them being stagnant during that time. Rather the Munich-based label has been bountiful with their releases 'If this is house I want my money back', 'Selected Label Works' and 'Space Oddities'  all proving to be popular serial compilations. Adding to this, the imprint has had a steady and impressive output from their rostered artists such as notable regulars Mano Le Tough, Pional and John Talabot.
'Permanent Vacation 3′ is set to feature an eclectic mix of artists that have been inspiring the label both past and present with tracks ranging from John Talabot, Popnoname, Recondite, Secret Circuit and many more with the label colourfuly stating that the tracks selected "reach from the desert to the jungle and which put a spell on us from the first time we heard them".
'Permanent Vacation 3′ comes out on 31st October through Permanent Vacation.
Tracklist:
CD1
01 Commix – Japanese Electronics (Instra:Mental Moog Remix)
02 Pascal Schäfer – Mystere
03 The Golden Filter – Kill Me (John Talabot Killed In Room 616 Refix) **
04 Chateau Marmont – Nibiru (Beautiful Swimmers Late Night Dubbing Mix) **
05 Panther Modern – Pentimento
06 DrumTalk – Time
07 Heatsick – Dream Tennis (Young Marco Remix)
08 RA-X – THE OPIUM DEN Part VII
09 Invisible Conga People – Cable Dazed
10 Popnoname – Touch (The Field Remix)
11 Kettel – Boekebaas
12 Sergej Auto – Abyis
CD2
01 Woolfy – Warehouse (Project Sandro Mix)
02 Arsenal – One Day At A Time (Joakim Dub Mix)
03 Scott Fraser – A Life Of Silence (Timothy J Fairplay's Fall Of Shame Remix)
04 Brandi Ifgray – Mono (Ibiza Mix)
05 Secret Circuit – White Wish
06 Daniel Wang – Two Tracks We Made In 1999 For A Gay Leather Video
07 Enchante – Pattern 3 (Gunman)
08 Bot'Ox Meets Showgirls – Grand Central **
09 JR Seaton – Vertigo
10 A Sagittariun – The Circle Stops Somewhere **
11 Rompante – Treat (Charles Webster Remix)
12 Recondite – Tie In
Release Date:
31st of October 2014.
Comments