Munk set to release new album 'Chanson 3000′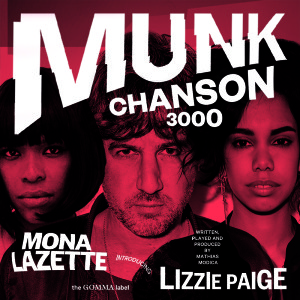 Munk is set to release his 4th studio album Chanson 3000 on his own label Gomma.
Munk is the project of the Gomma label founder Mathias Modica ("Germany's most interesting electronic music label" The NME).
Modica is best known for his collaborations with James Murphy from LCD Soundsystem and Rebolledo from Pachanga Boys (Surf Smurf). He is also known for producing club hits like "Down in L.A." and "La Musica". 'Chanson 3000′ was recorded in Berlin and features Modica on piano, synths, bass, saxophone, guitars and drums as well as vocalists Mona Lazette and Lizzie Paige.
'Chanson 3000′ is out October 31st through Gomma.
Tracklist:
1. Cartoon
2. Happiness Juice
3. The Beat
4. Southern Moon
5. Deceiver
6. Misterio
7. Transient Lover
8. Intimate Stranger
9. What Do U Want From Me?
10. Analogue Attitude
11. Desire To Believe
12. Grande Finale
Release Date:
31st of October 2014.
Tags: Electronica, gomma, munk, pop
Comments