Erol Alkan mixes up FABRICLIVE 77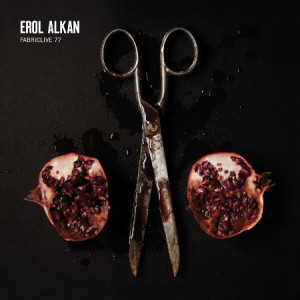 Phantasy label head Erol Alkan is stepping up to pilot the latest FABRICLIVE, 'FABRICLIVE 77′ .
Native Londoner Erol Alkan is perhaps best known for his remixing chops, bootlegging the likes of Kylie Minogue and New Order with his interpretations becoming so popular he went on to officially remix Hot Chip, Kindness, Franz Ferdinand, Yeah Yeah Yeahs, Scissor Sisters, MGMT and more. Alkan has also supported Madonna and Daft Punk on tour, held down a residency at the well known 'Bugged Out' events and picked up the Mixmag 'DJ Of The Year' award in 2006. Alkan has most recently put together an EP of his own original work titled 'Illumination' which was released late last year on his own imprint, Phantasy.
Finding time between studio work and performing, Alkan has procured some trademark eccentric electro for 'FABRICLIVE 77′ with 20 tracks in total. As well as his own productions the mix also features tracks by Fumes, Phreak, Ben Jenkins, Tom Rowlands and Andre Bratten amongst others.
'FABRICLIVE 77′  comes out on October 31st on Fabric.
Tracklist:
01. Maurice & Charles – Sofa Love (Jamie Paton Remix)
02. Cowboy Rhythmbox – We Got The Box
03. Carisma – Talento Matemático
04. The Emperor Machine – RMI Is All I Want (Erol Alkan's Extended Rework)
05. Manfredas – Square Lights (Zongamin Remix Take 2)
06. Phreak – Acid On
07. Erol Alkan – Sub Conscious
08. Andre Bratten – Trommer og Bass
09. Tom Rowlands – Through Me
10. Fumes – Jack2000
11. Victor Shan – How You Want It (Shan's Warehouse Version)
12. Boot & Tax – Acido
13. Erol Alkan – Bang
14. Ben Jenkins – K3M
15. Todd Osborn – Put Your Weight On It (Chicago Mix)
16. Voiski – From White To Red [Long Island Electrical Systems]
17. Claro Intelecto – Tone
18. Ghost Culture – Red Smoke
19. Daywalker + CF – Supersonic Transport
20. Erol Alkan – A Hold On Love
+ Saint Etienne – Only Love Can Break Your Heart
Release Date:
31st of October 2014.
Tags: Electro, Erol Alkan, fabric, fabriclive, Fabriclive 77
Comments