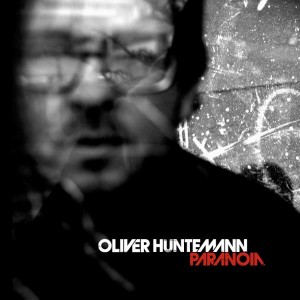 A vanguard of electronic music, Huntemann's truly universal appeal lies in his ability to consistently produce some devastatingly brilliant electronica, illustrated by the fact that he has remixed the likes of Underworld, the Chemical Brothers and Depeche Mode. The longevity of Huntemann's distinguished career rests upon his ability to consistently progress and develop his sound. Despite this constant evolution, few would argue that Huntemann is synonymous with an honest brand of deep and intricate electronica, which is evident on this exciting new release.
And to make the release even more special, there will be a free bonus DVD with an accompanying set of videos.
Oliver has commissioned a handpicked group of global filmmakers, and some musical peers in Sebrok and Xenia Beliayeva, to produce a video for each track. The videos further explore the themes from the album, and are a fantastic addition to the release. With this latest album, Oliver Huntemann has yet again demonstrated why he is one of the most revered producers in the scene who is unrivalled in his ability to construct deceptively intricate yet powerful songs. Once again Huntemann has delivered a compelling and memorable album, which keeps drawing the listener back into its darkest depths again and again.
Tracklisting:
CD
01. Only The Paranoid Survive
02. Rotten
03. Delirium
04. In Times Of Trouble
05. Dark Passenger
06. Phantom
07. They Are (Not) After You
08. Hope (feat. Robert Owens)
09. Magnet
10. Tranquillizer
11. Wahnfried (feat. Ane Trolle)
12. The End
DVD:
01. Only The Paranoid Survive
02. Rotten
03. In Times Of Trouble
04. Dark Passenger
05. Hope (feat. Robert Owens)
06. Wahnfried (feat. Ane Trolle)
07. Magnet
08. Tranquilizer
09. They Are (Not) After You
10. Delirium
11. The End
12. Decks And The City
13. NYC (Keep On Playin')
Release Date: 3 March 2012